Vintage Camoufalge Army Jacket Embellished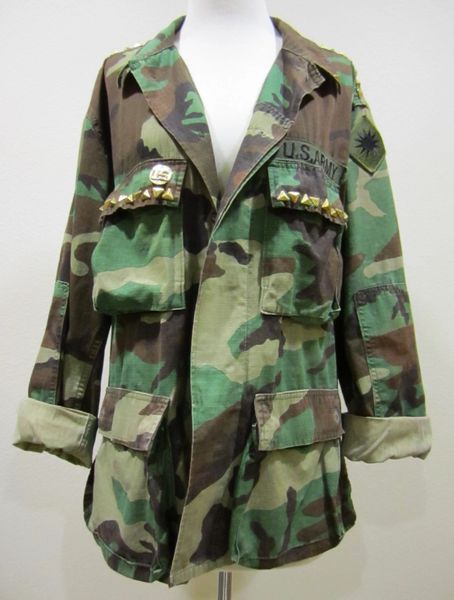 Vintage Camoufalge Army Jacket Embellished
Our vintage embellished army jacket, is a great closet must-have that's comfortable and stylish. This camouflage jacket is perfect for any weather, has front pockets, and button-up fastening. We customize this jacket with a side arm badge, front badge, and metal hardware embellishments. The metal hardware is available in silver, gold, or bronze. Wear this jacket casually or dress it up for an edgy night look.



Custom made with your choice of silver, gold, or bronze hardware.

Allow 2 business days for customization.
Reviews